Design Research, Product Design, Service Design
Voting in America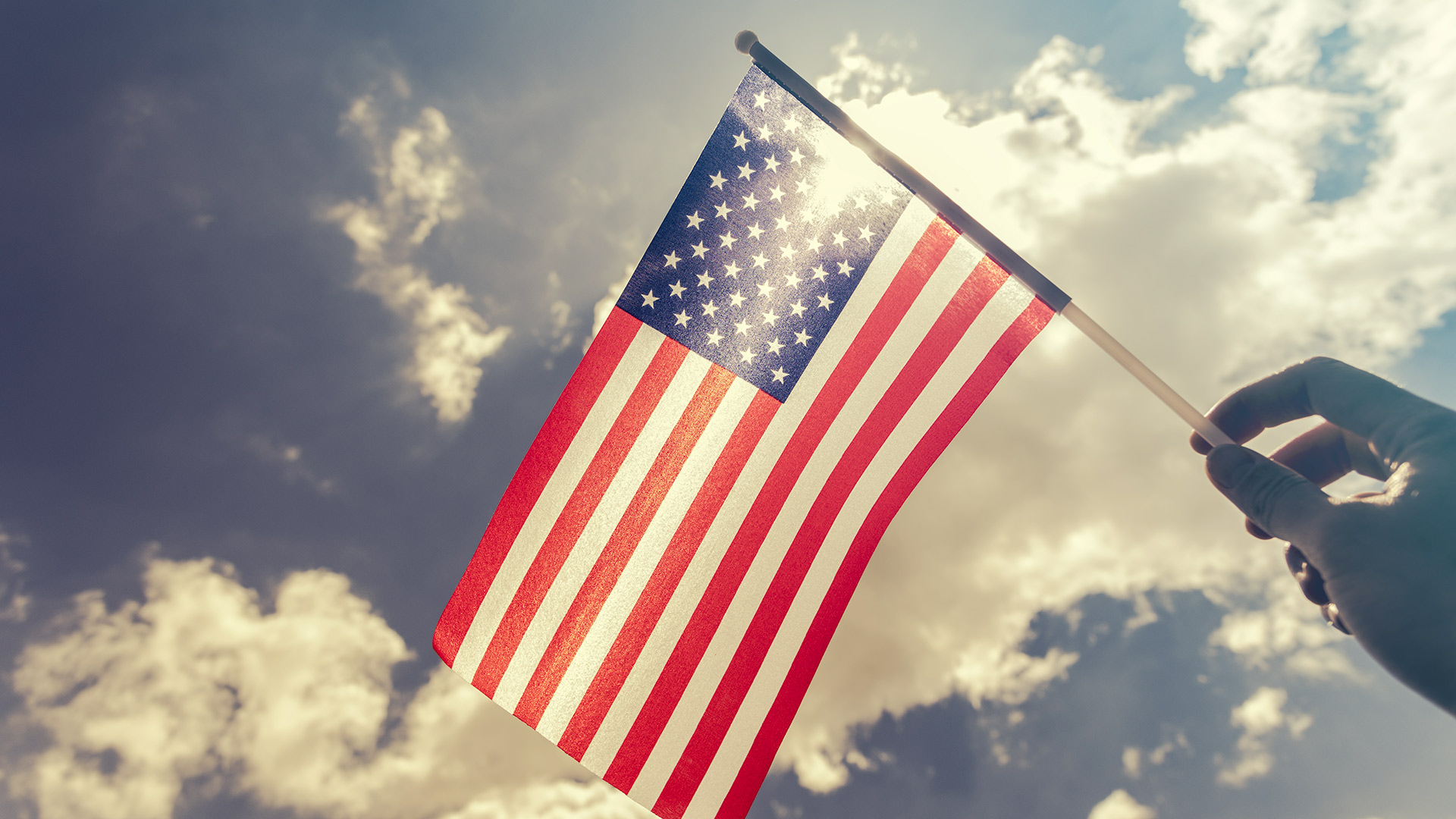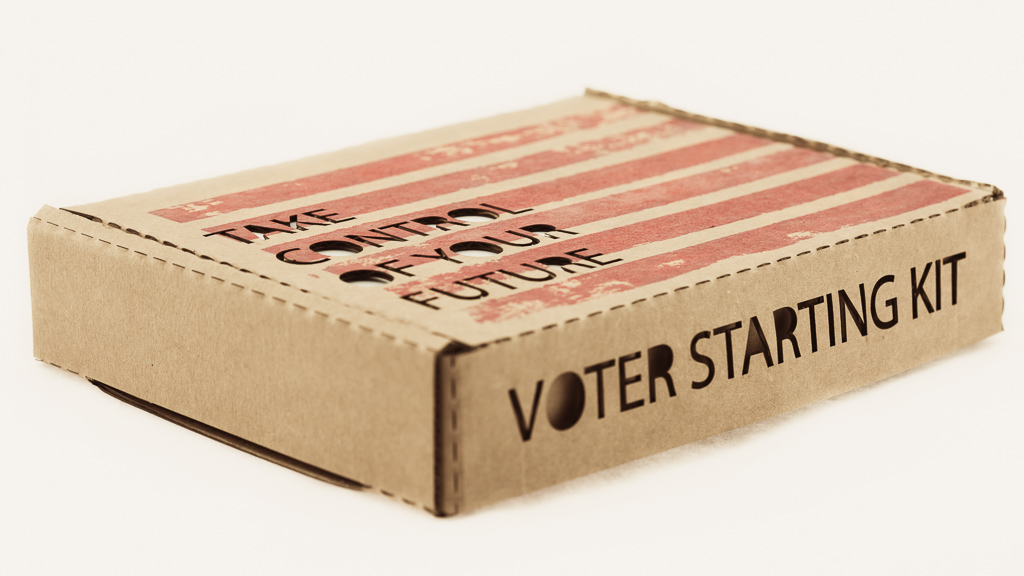 / The Voter Starter Kit
An informational package that encourages young voters to register to vote through easy to understand instructions, unbiased information, social engagement and of course fun! Featured in "Design A Better Business" by Justin Lokitz, Lisa Kay Solomon, and Patrick Van Der Pijl available on Amazon.
/ Role
Design Research / Product Design / Service Design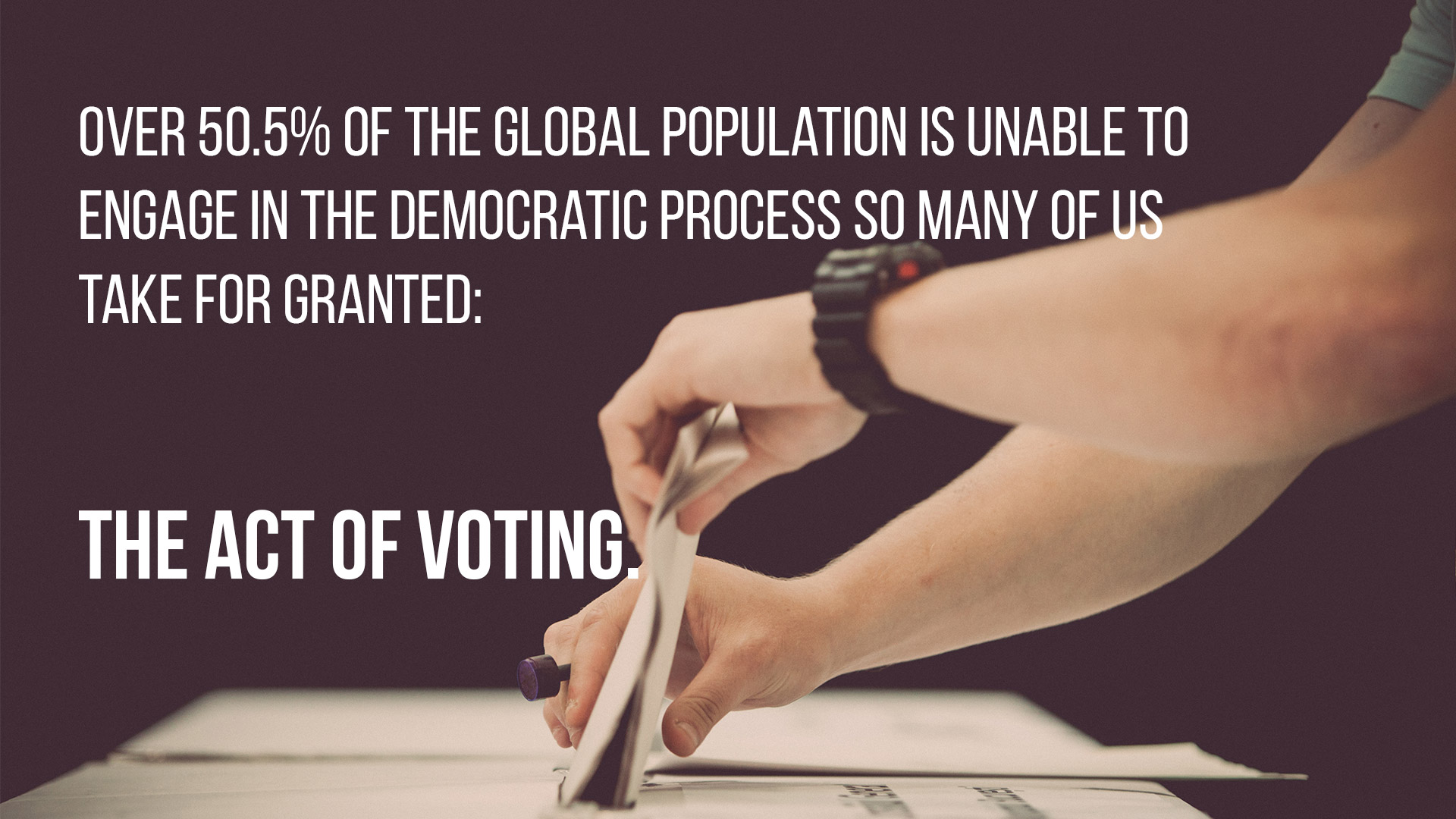 / Background
So why do over 51 million Americans discount this intrinsic freedom by not even registering to vote?
"Our PR-driven political discourse is depressing and uninspiring, but we should treasure the right to vote because it's immoral not to exercise it" – California voter
/ The Importance of Voting
Representation is the cornerstone of a functioning community. Voting increases civic awareness, engages constituents physically and socially and encourages discourse about societal issues. Voting forces people to think about the issues at hand and implores them to get to know their representative.  Elected officials know who votes and who doesn't. Apathetic communities lose when it comes to formulating a budget, fixing roads and maintaining parks.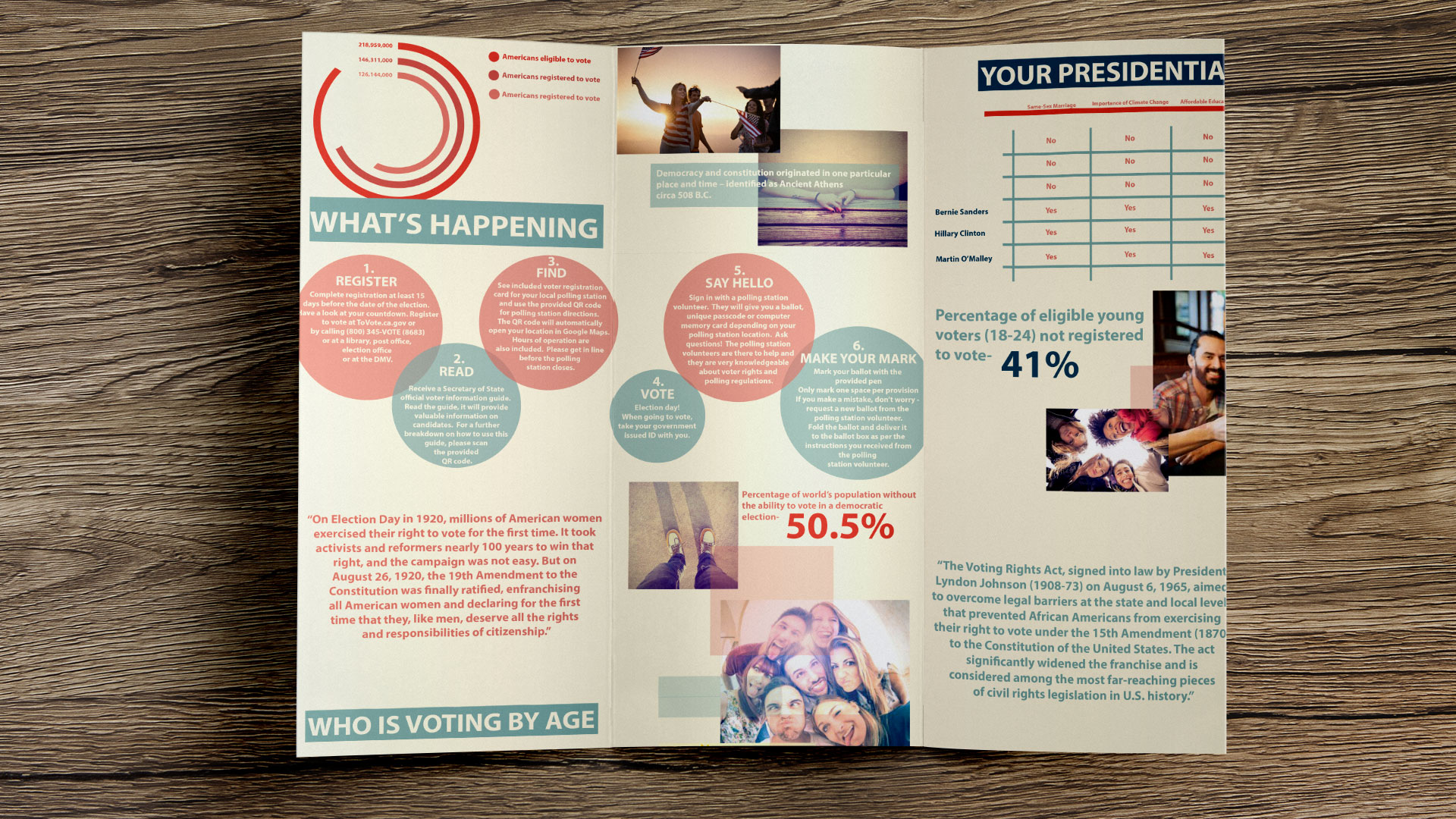 / Design Challenge
How might we increase voter turnout in California?
/ Method
A project that encompasses so many human categories (age, race, gender, socioeconomic status, etc.) is best started with thorough secondary research. Voting (or lack thereof) has been studied as far back as Plato and Aristotle. The information reservoir is deep with sociological material, after each election cycle, the reservoir deepens. A statistic that caught my design team's eye in our quest to narrow our target group was the following: only 58.5% of eligible voters aged 18-24 voted in the 2012 election cycle. (slide 4 of final presentation) 41% of this age group were not registered to vote. These alarming statistics easily solidified our target group.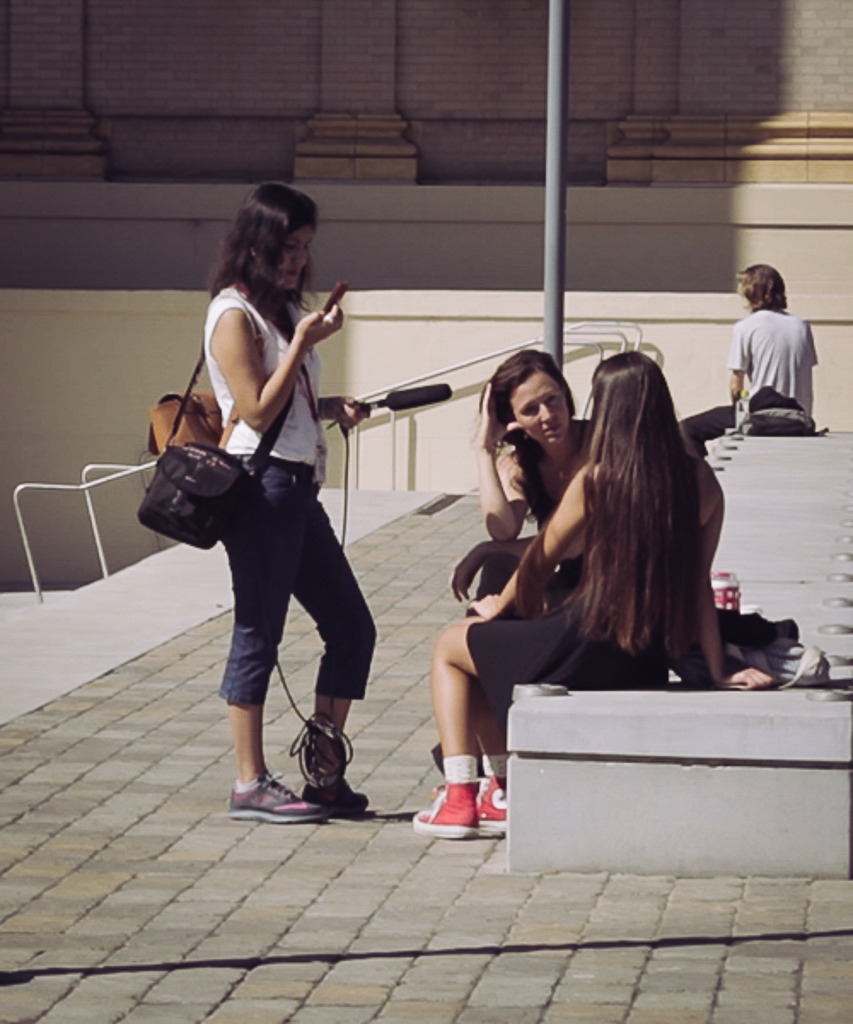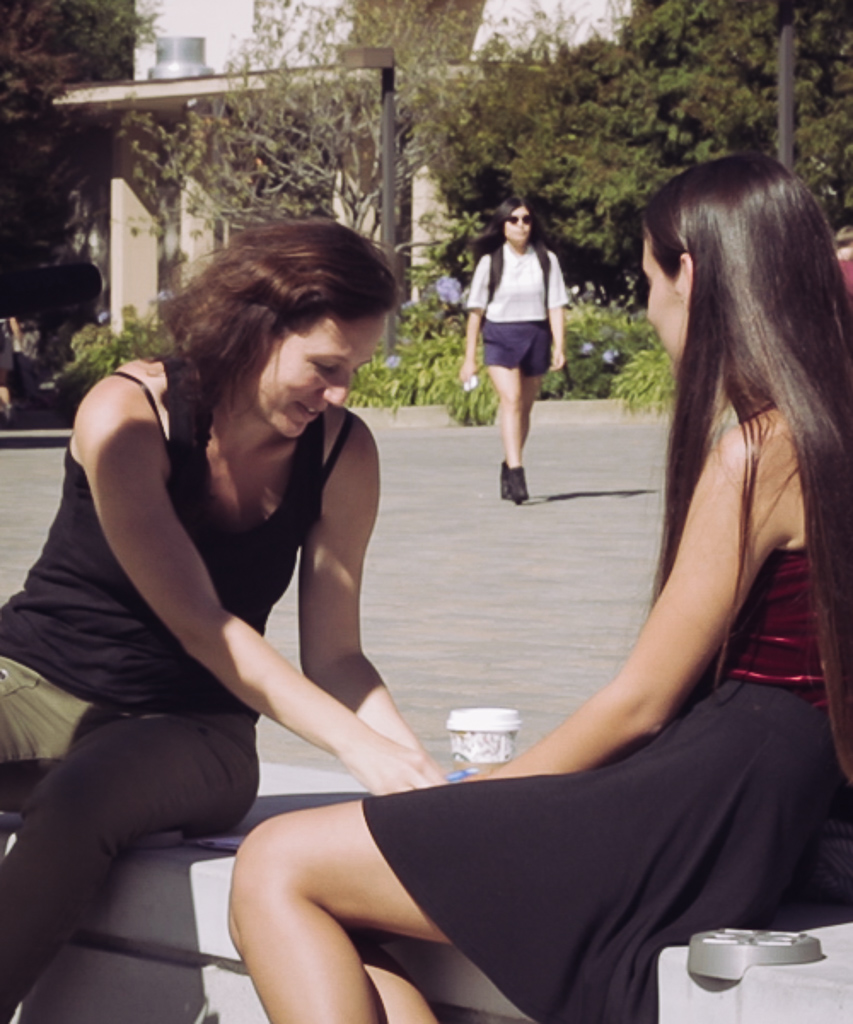 / Needsfinding
Voting in America is complex, disjointed and down-right unforgiving principally for young adults aged 18-24. The significance of voting has been lost in a political system more divided than ever before and it is taking a toll on our youth. The American education system has failed to educate these highschool students on the complexity of American democracy, including the basics of voting. We spoke to 17 people aged 18-24 and conducted 32 Facebook interviews.  The pains were resounding: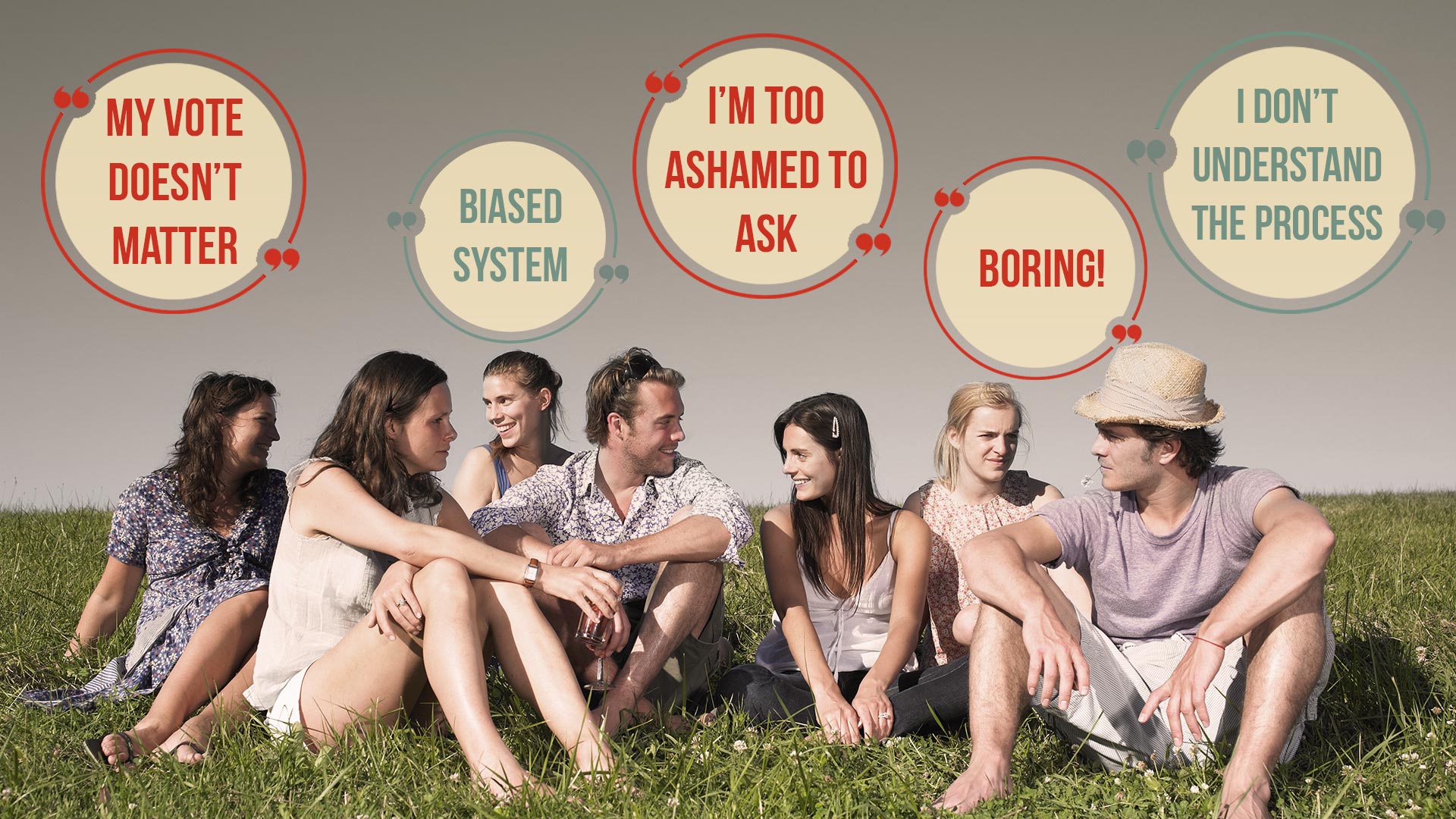 / Gains and Jobs
It's important to understand the pains of a user experience, but without context it's difficult to successfully match a design solution.  As we interviewed people in our target group, we uncovered some "emotional gains" (these are the things that make us happy) and "jobs" (what we do day-to-day).  Interviewees were interested in laying down roots, wanting to contribute; interested in community, society and "the issues."  Interviewees cared deeply about their jobs, education and "being social" as well as developing deep relationships with others.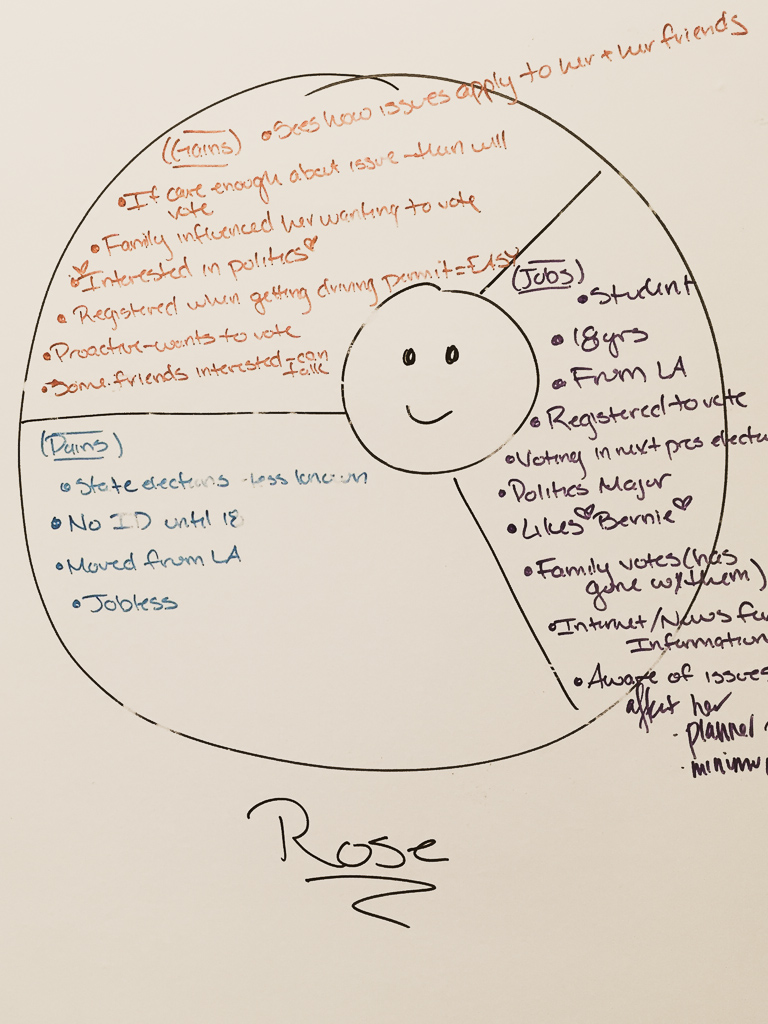 / Opportunity and Ideation
Our research showed that our target group is interested in understanding the issues, belonging to society and engaging in a social life within their respective community. Our team realized that the disconnection occurred at the point of first contact with the voting system.  The letter that comes in the mail when you turn 18 – its desired purpose is to get people to sign up to vote… but it misses the mark.
To encourage voter sign-ups and turnout rates amongst our target group we built a product to deliver clear, simple, easy to use educational material that is inexpensive, unbiased, sharable and make voting fun! At present, new voters receive a voter registration letter in the mail, but many letters go unopened or neglected. What is more exciting than a letter? For this answer we look to consumer trends namely services like Dollar Shave Club, Amazon and 23andMe, to name a few.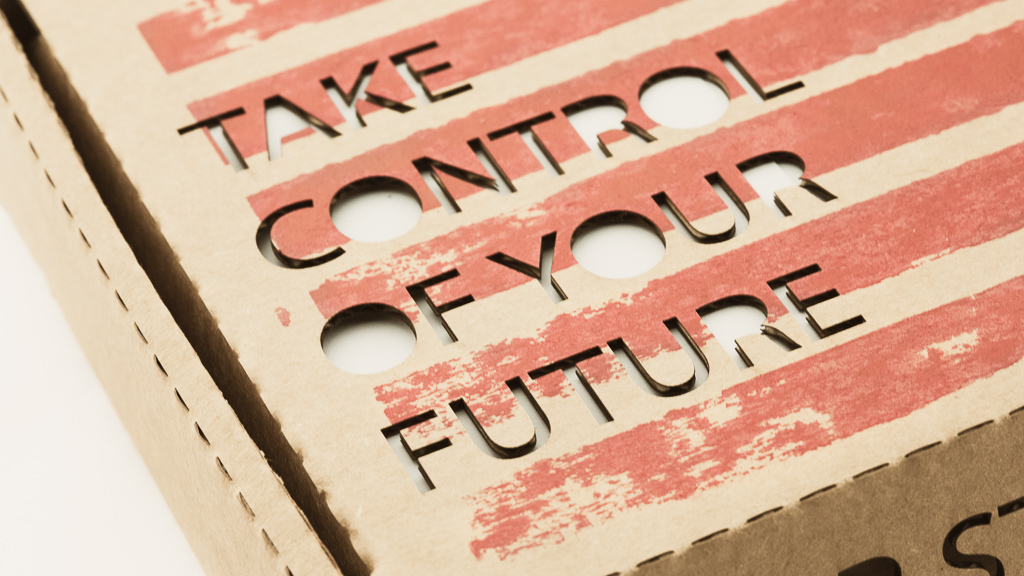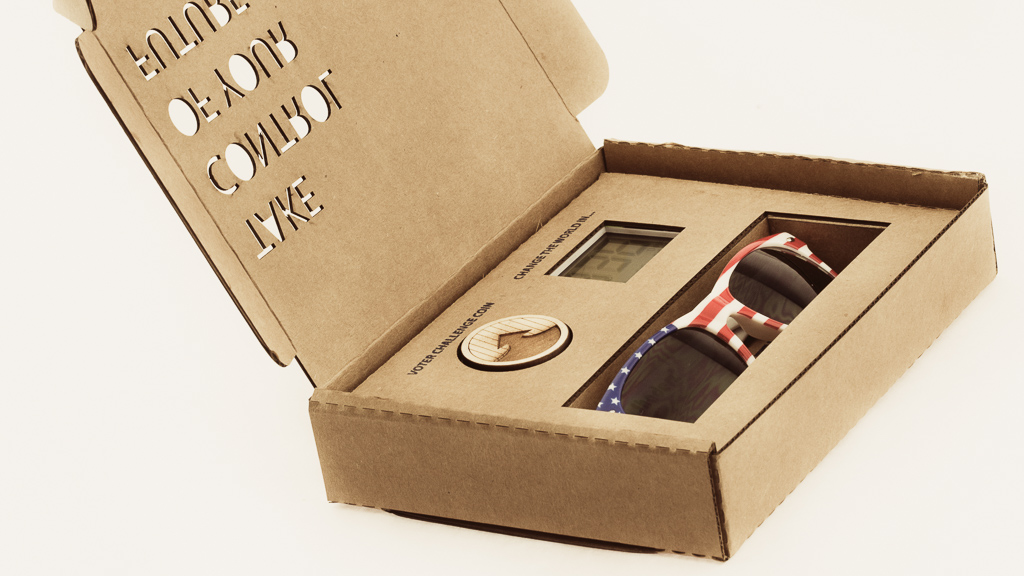 / Voter Starter Kit
Who doesn't like to receive a package? 41% of Americans look forward to checking their mail daily and 83% of Americans have a positive reaction to receiving packages. To engage young voters we developed a contemporary, eco-friendly voting kit that is mailed to young voters during the first election cycle following their 18th birthday.  The kit engages prospective voters socially through a social media hashtag and campaign with cool 'Merican sunglasses and a challenge coin that encourages trading and incentivisation by third-party businesses (think discounts at McDonalds or Forever21). Also included are a countdown timer that reminds voters when it's time to vote and finally a voting manual.  The voting manual contains information on voting, instructions and brief breakdown of election issues as well as statistics that encourage voting.