Arduino Programming, Business Model Design, Design Research, Fabrication, Product Design, Project Management
STOR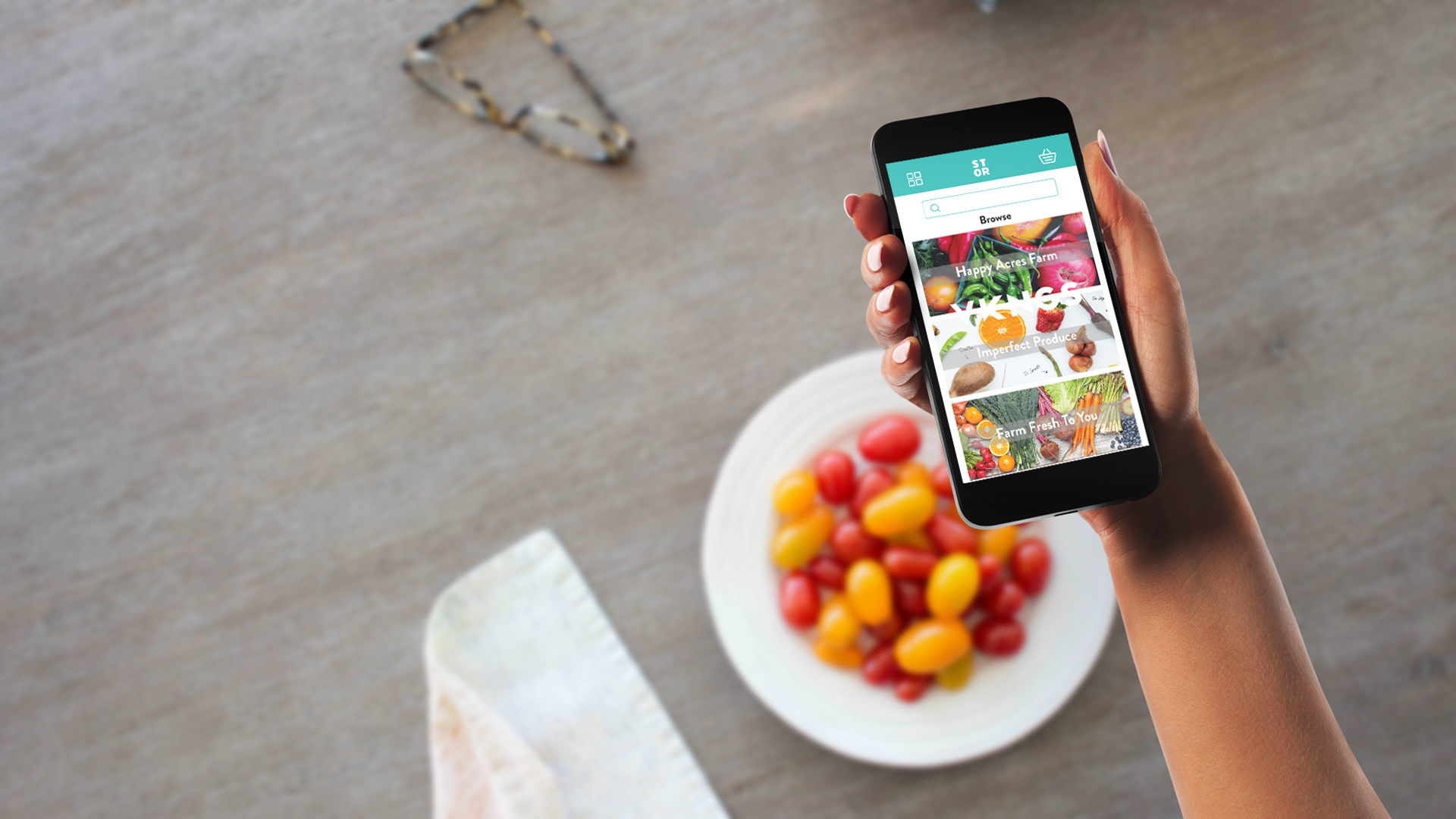 / STOR
A smart storage system designed to keep groceries fresh and secure. Its modular design allows for expansion and customization, depending on the needs of the space. It exists as a secure and convenient access point between food suppliers and customers who value affordable healthy food.

/ Role
Design Research / Product Management & Design / Prototyping / Project Management / Business Model Design
/ Background
In the United States, there is $15 billion of uncaptured economic opportunity caused by food waste on farms. This waste is categorized as imperfect, surplus, unharvested and rejected. And of this waste, approximately 70% of the food can be used for consumption, representing $10.5 billion in potential sales.
The "2016 AgTech Investing Report" from AgFunder shows that $3.23 billion went into food tech venture capital last year, focusing on innovation and scalable business models, including: Online ordering platforms, Meal kit delivery, Prepared food delivery, Grocery delivery, including farm-to-table and grocery subscriptions, and "Next-generation" food development.
/ Design Challenge
How might we help people make healthier food choices?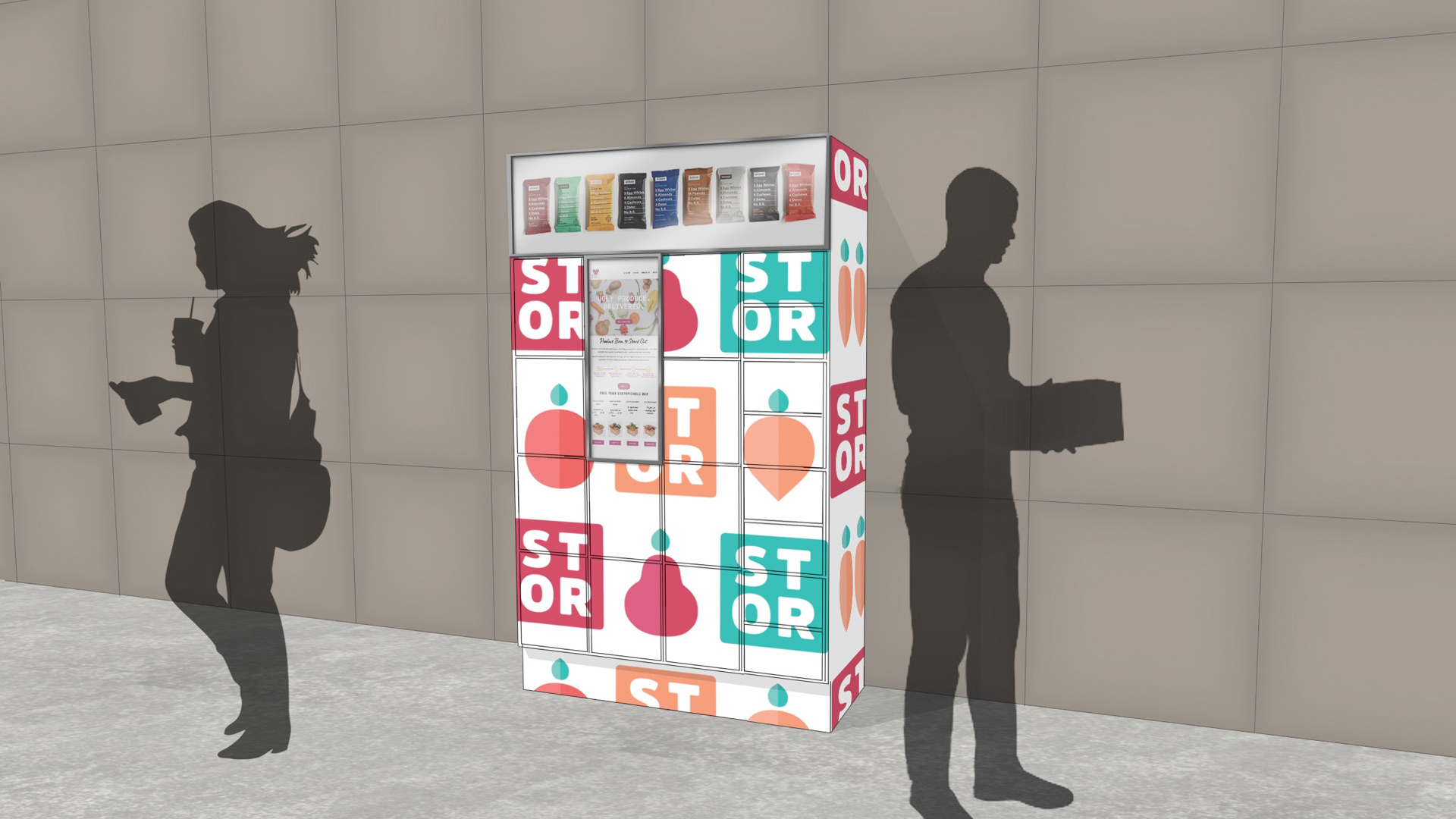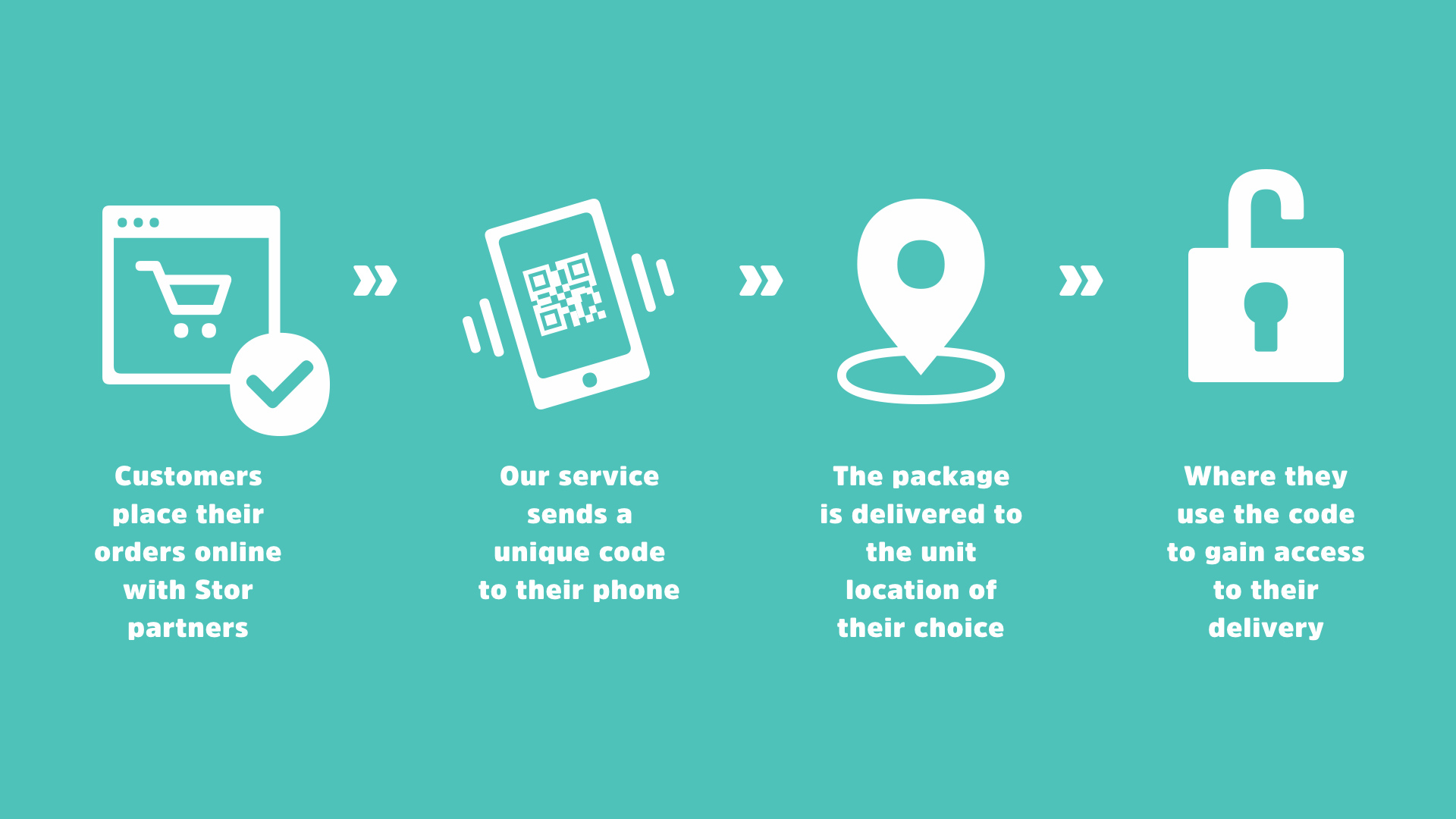 / Research
We conducted a multitude of interviews, both targeted and random as well as completed in-depth secondary research through surveys and market research. We discovered that people are less inclined to eat healthy because healthy food is often perceived as more expensive or geographically inconvenient (for example: the grocery store is more than a mile away). Secondary research into food markets showed oversupply with an inability to sell some produce because of perceived quality issues.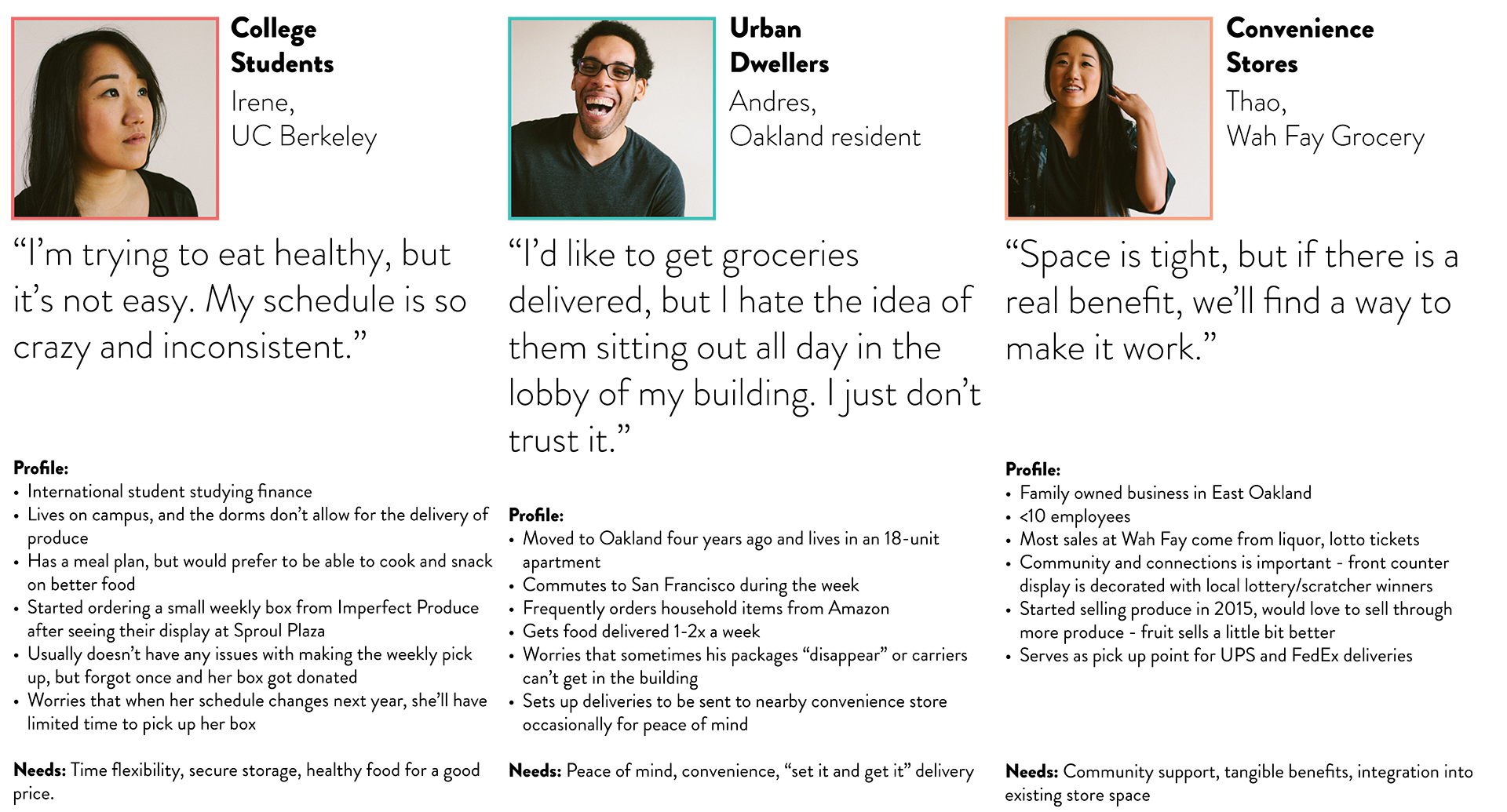 / Needsfinding
Pains associated with purchasing fresh food in stores were, for the most part, price related. We spoke with a few people who purchased from farmers' markets, but these people often had the time to travel to one of only a handful of farmers' markets in the Bay Area during operating hours. Farmers' markets are often held only on weekends and are a much further drive than the supermarket for many people. Another location for local food purchases were convenience stores (bodegas). Convenience store owners complained of food spoilage due to lack of refrigeration and sporadic sales. Convenience store consumers lamented freshness.
The final group of people we spoke to were customers of several food delivery companies in the Bay Area. Customers complained about inconveniences surrounding the actual delivery. For example: stolen packages, warm/wilted produce and missed deliveries, to name a few.  Secondary resellers or CSA's like Imperfect Produce complained about logistical issues around scheduling and delivery, especially to high-density areas such as apartment complexes, schools, and gated communities.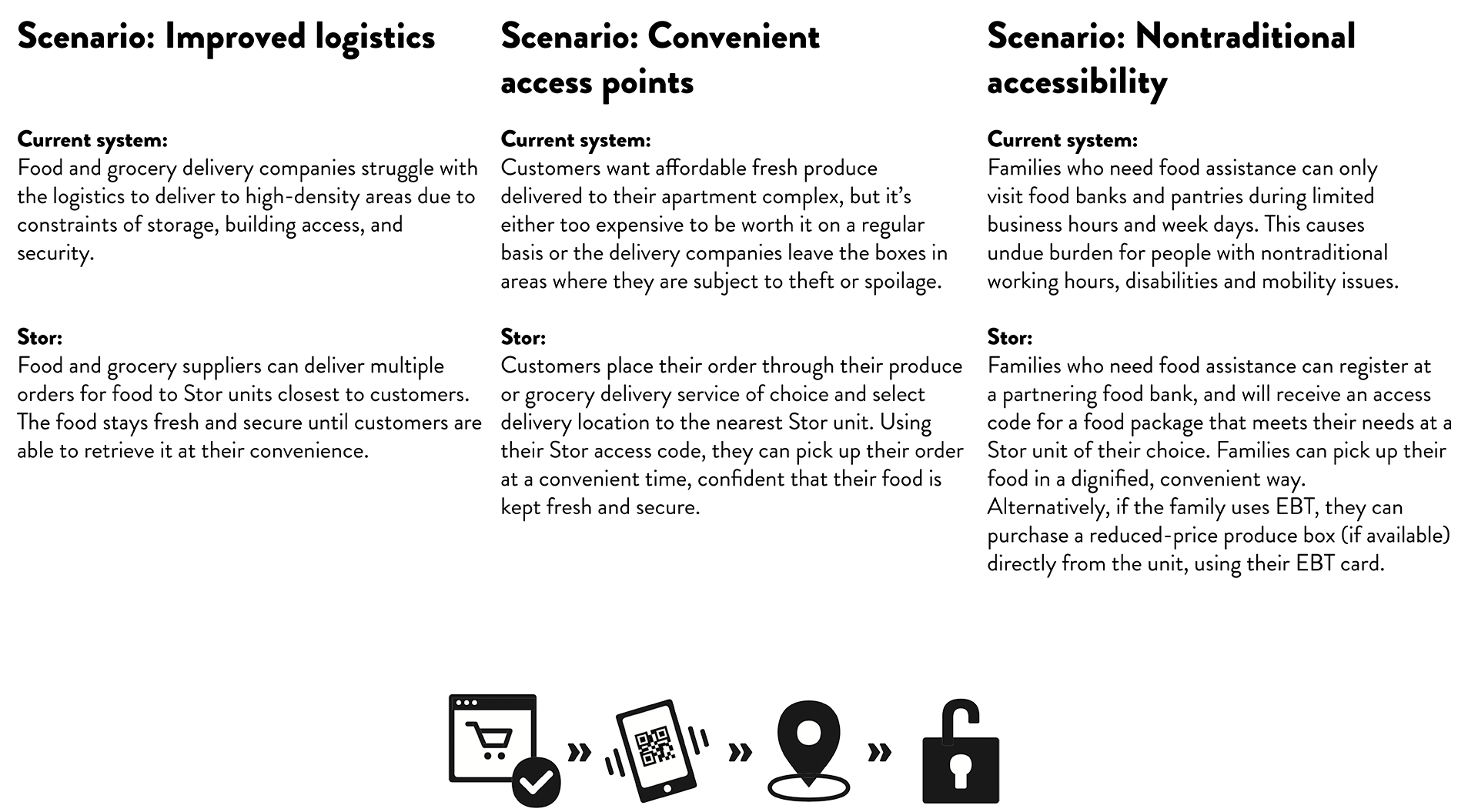 / Opportunity and Ideation
Our research showed that there is an opportunity to connect people in high-density areas who want access to affordable produce, and secondary resellers (mainly CSAs) who have low-cost, surplus produce. Our solution lies in helping to make the final leg of each transaction convenient and secure, increasing customer satisfaction and expanding potential market. We worked closely with our partner, Imperfect Produce, to qualify and test the idea with a fully functional, physical prototype trial at UC Berkeley.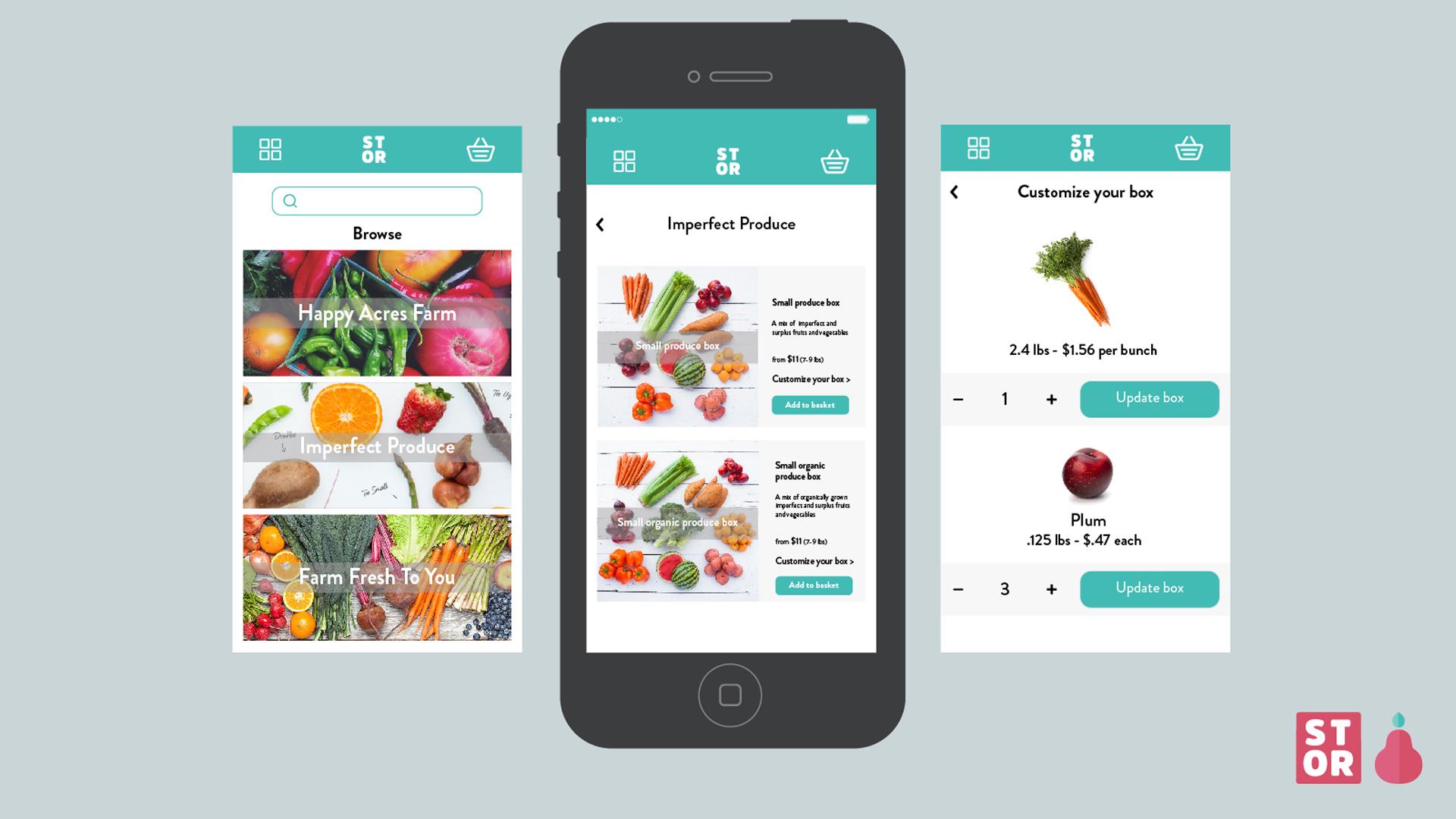 / STOR
Stor is designed to partner with grocery delivery companies like Imperfect Produce and other small-scale local farmers to bring cheap, healthy food to convenient locations like college campuses, convenient stores, and high-density housing. Customers order from their grocery delivery company of choice and select a Stor location that's close to them. When their order is ready for pick up, customers scan their code on the Stor unit, and the compartment housing their order opens automatically.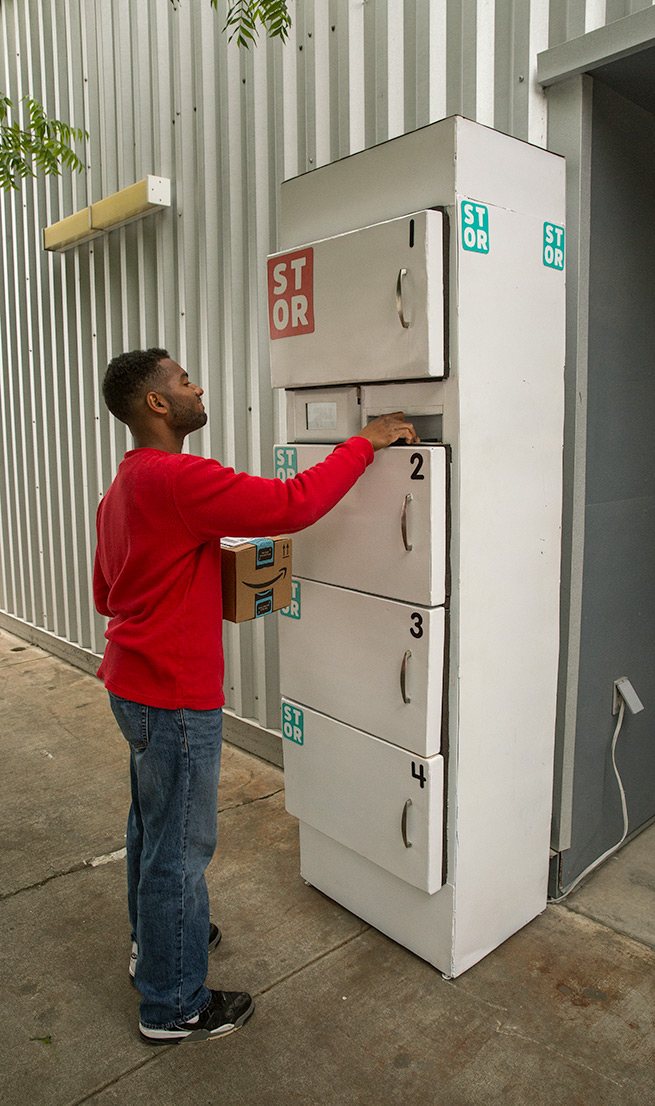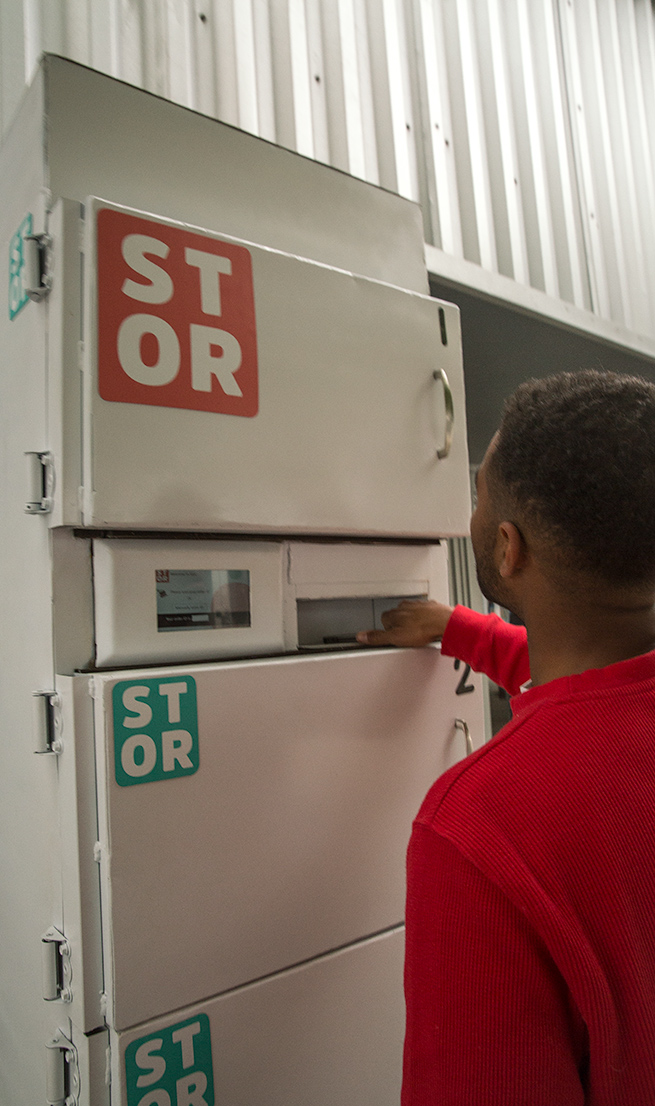 / Design
Stor's modular design allows for expansion and customization, depending on the needs of the space. Stor's compartments are independently temperature-regulated, and temperature control can be shut off for packages that don't need refrigeration. Stor's smart compartments can sense the size of the package when it is delivered and if/when it is removed. All compartment doors are self-closing and self-locking.
Each Stor unit has an integrated touch screen and QR laser scanner for user input. To determine which locker to open, the unit cross-references a scanned QR code with Stor's database, keeping packages safe. An additional feature built into each Stor unit is called Open Market. Open Market is a sales system that activates if a package has been left in a compartment for too long. Keeping with Stor's waste reduction mission, all produce must be used, therefore, if a package of produce is unwanted, Stor will sell the package at a reduced rate to passersbys or through Stor's website/app.